Excellence In Person Centered Care
At Oak Hill Assisted Living, we care like family because we are family. Our person-centered services are based on a strong tradition of care. One that:
respects and maintains personal dignity
does for others what they can't do for themselves
goes the distance with residents and families
maintains hope
We embrace each individual and take the time to learn each resident's story, their family connections, personal and professional background, interests, hobbies and values that together make each person unique. We emphasize the person, not their disability or aging. It is by looking through the eyes of each resident, from their point of view, that cares and activities are provided.
"
The staff helped to make our mother's last years enjoyable and complete. The staff knew her likes and dislikes. No to broccoli, yes to scrambled eggs with cheese, yes to pizza, macaroni and cheese, and the cure for everything – a Dairy Queen chicken sandwich. Our (Oak Hill) family showed Mary genuine, compassionate care to which we are forever grateful. (Oak Hill) has some truly special people.
Mary's Family – Coleraine
"
---
Strong Staff
At the heart of Oak Hill is our staff of licensed nurses, certified nursing assistants and direct care companions who provide unconditional, expert, loving care. Oak Hill Assisted Living enjoys a stable, core staff with low turnover rate. We exceed industry standards with high staff to resident ratios.
Meaningful Relationships
Meaningful friendships and shared stories abound at Oak Hill as people enjoy the daily companionship of others. By helping our residents interact with others and engage everyday in activities that they choose, we strive to help our residents maintain a sense of purpose.
---
Our Homes
Oak Hill Assisted Living is made up of two state-of-the-art, self contained homes that were created from the ground up to feel like a real home. Each building has 10 spacious private rooms, all with private baths located on one level.
Each home has its own separate entrance, fireplace, warm and bright common areas for gathering, and open kitchen and separate dining areas all designed to maximize natural light. Oak Hill is energy smart with individually controlled, in-floor heat to maximize comfort, LED lighting, high efficiency water heating, recycling, and prudent use of resources.
We're Certified
Oak Hill Assisted Living meets all state and federal regulations and licensing requirements. Through the state of Minnesota, Oak Hill is licensed as a Comprehensive Home Care provider. Oak Hill maintains a small operator Board and Lodging License and is registered as a Housing with Services facility. We also maintain a small lab (CLIA) certification.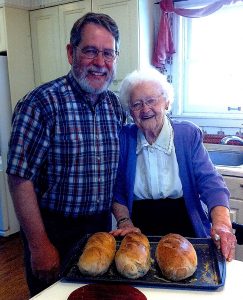 The Small Home Difference
Small, home-like facilities that care for only a handful of residents are an excellent option. Smaller homes can offer a more personal, intimate experience, embracing families and friends, while providing for independence and privacy.  Meaningful friendships and shared stories abound as people enjoy the daily companionship of others.
Smaller homes offer high levels of flexibility in terms of routines, food choices, personal care and socialization. Residents are able to smell the fresh aromas of cooking and baking while watching staff prepare home cooked meals. Residents may actually participate in the cooking process, perhaps adding their own favorite recipes and suggestions to the menu.
When smaller homes fill with family during special occasions and holidays, the joy and excitement of family gatherings is felt and enjoyed by all. Smaller facilities often look and feel just like a real home with a front porch, family dining tables and back yards.
As resident's needs change, no need to make a move, change rooms or transfer to a different floor. Instead, residents in smaller homes stay where they are with staff who know them well.  At Oak Hill, we go the distance with residents, changing as their needs change providing care from independent to end of life care.
In the end, choosing an assisted living is a highly personal choice, based on the wants, needs, and the health of the potential resident. We recommend taking your time to research all facility options, and to visit and tour as many of them as possible before making the final decision.